Your Ultimate Event Venue
From corporate training sessions to conferences, galas to banquets, live concerts to video productions – our signature is impeccable service and completely customizable spaces.
THE PERFECT EVENT VENUE IN UTAH COUNTY
The Ultimate Destination for a Wide Range of Events
Looking for the perfect event venue in Utah County to host your upcoming event? Experience (EXP) Event Center in Provo, Utah, is the ideal choice. With its versatile spaces, state-of-the-art facilities, and commitment to creating unforgettable experiences, Experience Event Center is the ultimate destination for a wide range of events. Whether you're planning your dream wedding, a corporate event, seminar, convention, concert, or digital production, our 10,000-square-foot event space is designed to meet all your event needs and elevate your brand. Let's delve into the unique features of Experience Event Center and provide you with valuable insights to help you make the most informed decision for your next event.
Flexible Venue for Events
At Experience Event Center, we understand that different events have unique requirements. That's why our venue rental offers a variety of flexible spaces to suit every occasion. Our wide-open ballrooms provide ample floor space and can accommodate up to 600 guests in the large ballroom and 250 guests in the small ballroom. If you're looking for a more intimate setting, our VIP room can comfortably accommodate 50 people, while our conference room is perfect for smaller gatherings of up to 30 individuals. Additionally, we offer breakout booths and a recording studio for more specialized needs. Whatever the size or nature of your event, our venue can be customized to create the perfect atmosphere.
Unparalleled Visual and Audio Experience
When it comes to creating a memorable event, visuals and audio play a crucial role. At Experience Event Center, we've invested in cutting-edge technology to ensure an unparalleled visual and audio experience for your guests. Our ballrooms feature over 400 square feet of high-definition video wall, providing a stunning backdrop that can be customized to match your branding and event theme. The state-of-the-art sound system ensures crystal-clear audio quality, immersing your attendees in every moment. Combined with expert lighting that can transform the ambiance of the space, our venue offers a truly immersive experience that will leave a lasting impression on your guests.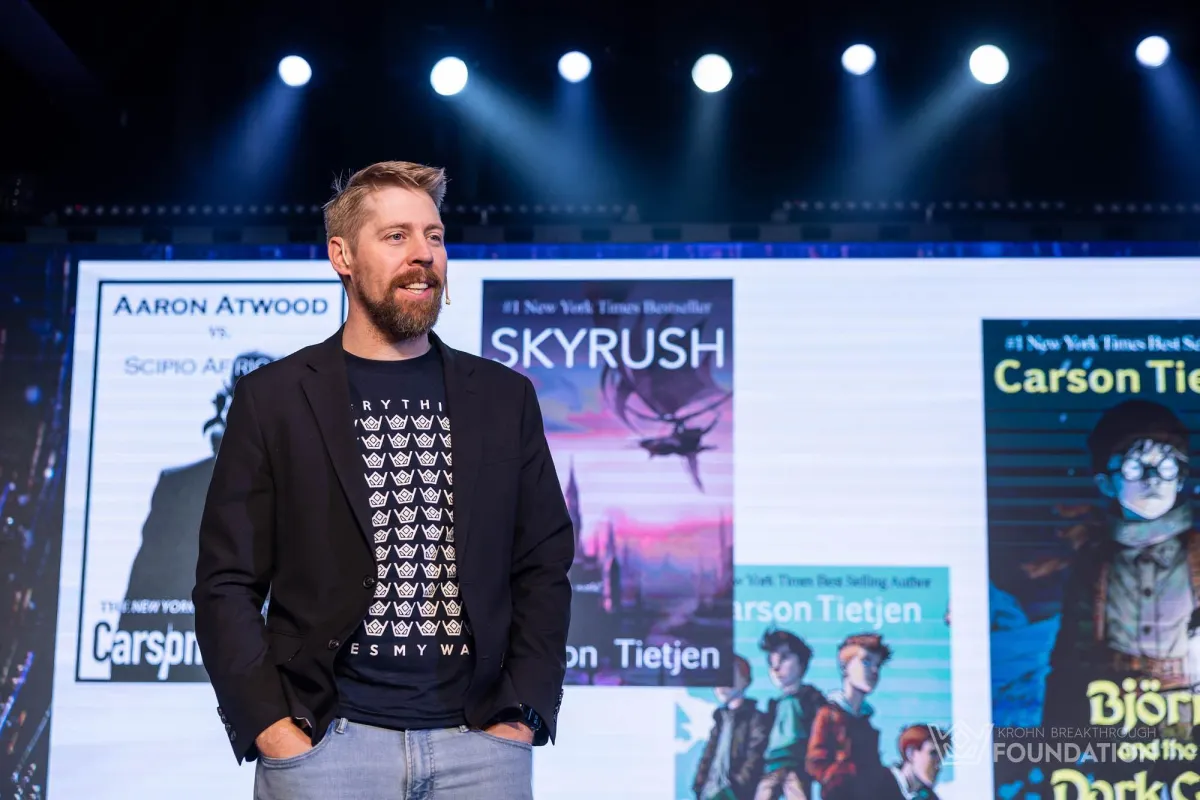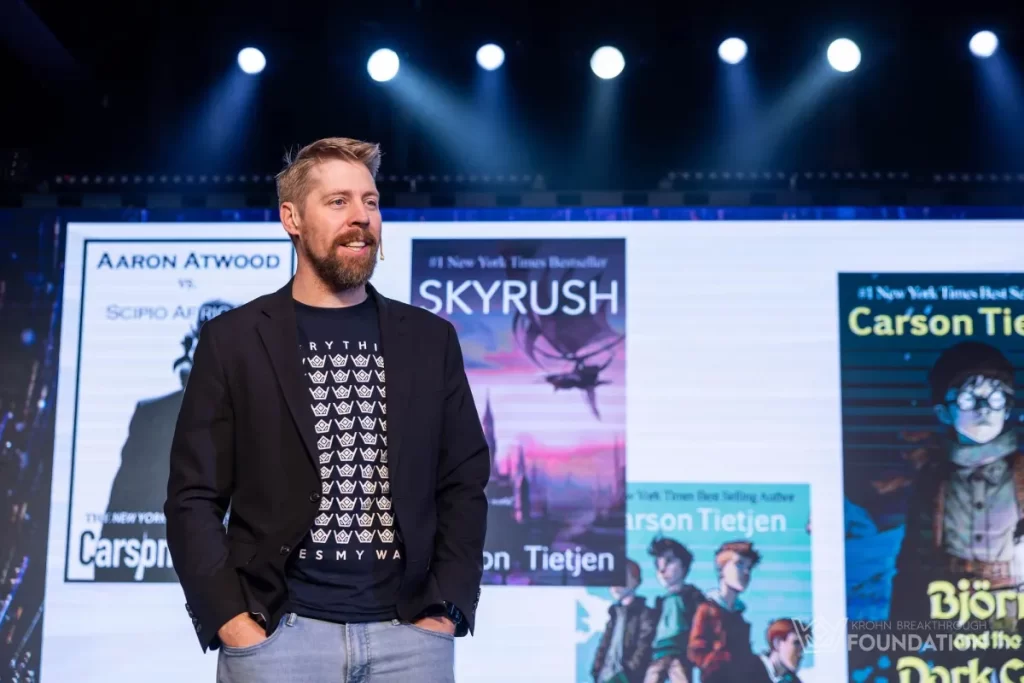 Accessibility and Convenience
Accessibility is a top priority at Experience Event Center. We believe that everyone should be able to enjoy our venue without limitations. That's why our entire facility, both inside and out, is wheelchair accessible, with no stairs or elevators to navigate. We have four individual wheelchair-accessible restrooms conveniently located on the premises, ensuring the comfort and convenience of all attendees. When choosing a venue type, it's essential to consider the accessibility needs of your guests, and Experience Event Center provides a welcoming environment for everyone.
Capture Memorable Moments with
At Experience Event Center, we understand the importance of capturing the essence of your event. With our thoughtfully designed interior, there are abundant opportunities to take captivating photographs that showcase your brand and the unique atmosphere of your event.
You have the freedom to bring your own photographer or take advantage of our in-house photographer, who is experienced in capturing special moments and ensuring you have lasting memories to cherish. From candid shots during your event to professional portraits, our venue provides the perfect backdrop for stunning photographs.
How to Choose a Venue for an Event?
There are certainly a ton of event venues in utah county. Choosing the best venue for your next event can seem like a daunting task. However, with the right approach and guidance, it can be a smooth and successful process. To help you make an informed decision, here are some expert tips:
Define Your Event Requirements
Start by clearly defining your event's purpose, size, and specific needs. Consider factors such as the event space, seating capacity, audiovisual requirements, catering options, customer service, and any additional services you may require.
Before you begin your search for a venue event center, it's crucial to establish a realistic budget. Determine how much you're willing to allocate for the venue, taking into account other expenses such as catering, decor, and entertainment. This will help you narrow down your options and focus on venues that align with your financial plan. You can also request pricing now!
Consider Location and Accessibility
The location of the venue is a key factor to consider, especially for guests who will be traveling to attend your wedding celebration, birthday party, or whatever event. Choose a venue that is easily accessible and offers ample parking or transportation options. If you're specifically looking for event venues in Utah County or near your locality, it's advisable to search for venues within those specific areas to save time and ensure convenience for your attendees.
Assess Venue Capacity and Layout
Evaluate the capacity and layout of each venue you consider. Determine if the event space can comfortably accommodate your expected number of guests and if it offers flexibility in terms of room configuration. Consider the availability of breakout rooms, dance floors, banquet halls, dining room, and other specific requirements that align with your event's purpose.
Explore Amenities and Services
Take into account the amenities and services offered by the venue. If you require catering services, ensure that the venue has an in-house caterer or allows external caterers. Consider whether they provide bar service, audiovisual equipment, event planning assistance, and other facilities that can enhance the overall experience for you and your guests.
Visit and Evaluate Potential Venues
Once you've shortlisted a few potential venues, schedule visits to assess them in person. This will allow you to get a firsthand experience of the ambiance, cleanliness, and overall suitability of the venue for your event. Take note of the venue's condition, acoustics, lighting, and any potential restrictions or limitations that may impact your event.
Read Reviews and Seek Recommendations
Before finalizing your decision, read reviews and testimonials from previous clients to gauge their experiences with the reception center. Additionally, seek recommendations from friends, colleagues, or event professionals who have organized events in the area. Their insights can provide valuable information and help you make an informed choice.
Negotiate Contracts and Terms
Once you've selected your preferred venue, carefully review the contract terms and negotiate any necessary adjustments or clarifications. Pay close attention to details such as cancellation policies, deposit requirements, liability insurance, and any additional fees or restrictions that may apply.
By following these expert tips, you can streamline your search for the best venue event center and ensure a successful event that meets all your requirements and exceeds your expectations.
Why is Venue Important for an Event?
As an event planner, you know that selecting the right event venue is a crucial element to the success of any event. Choosing the right venue is crucial for the success of any event, whether it's a corporate conference, wedding celebration, or birthday party. The event venue sets the tone and ambiance, impacting the overall experience. Consider factors like location, capacity, facilities, and cost when making your decision. Opt for a conveniently located venue with easy access and ample parking. Ensure it can comfortably accommodate your guest list. Look for facilities like audiovisual equipment, catering services, and seating arrangements. And don't forget to stay within your budget. By carefully considering these factors, you increase the chances of hosting a successful and memorable event.
For events in Utah or Utah County, try Experience Event Center! We offer versatile spaces, such as banquet halls, reception areas, and dance floors. Our event space aligns with your event goals and brings your vision to life!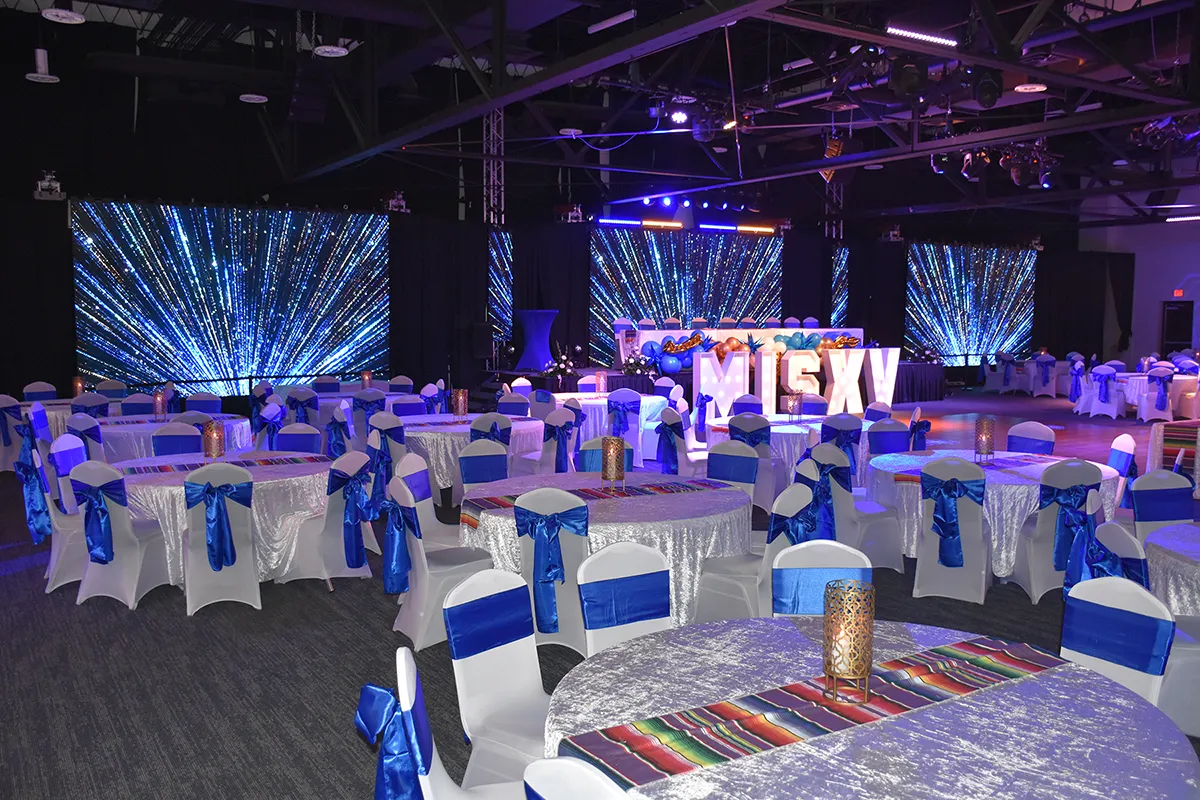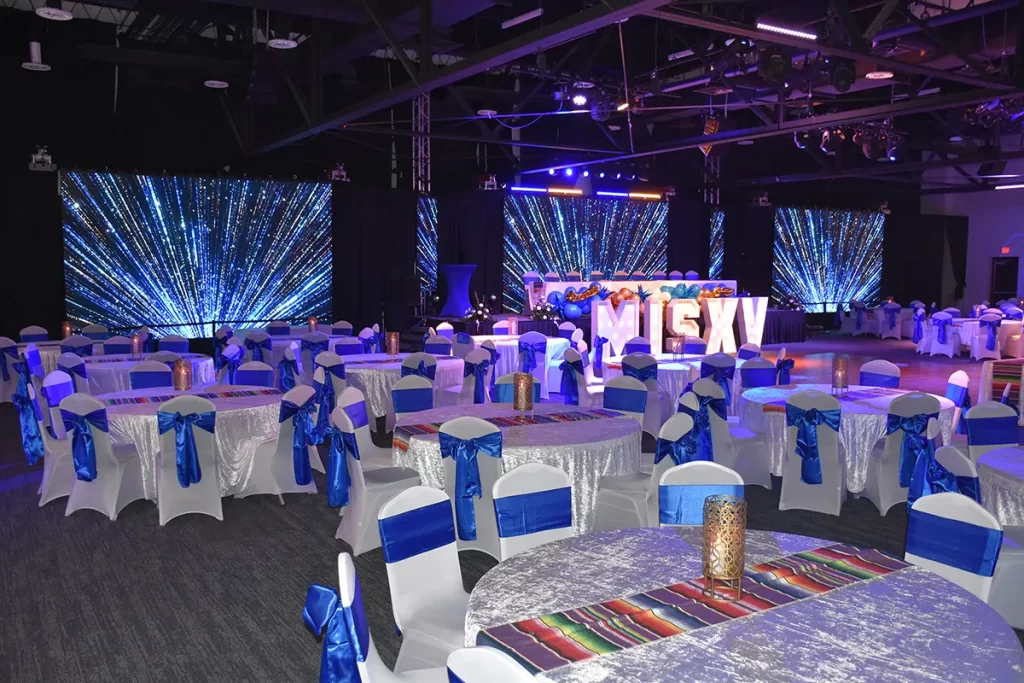 Your Gateway to Unforgettable Events
When it comes to hosting a remarkable event, choosing the right venue event center is paramount. Experience Event Center in Provo, Utah, offers an exceptional event space designed to cater to a wide range of events, from corporate gatherings and conventions to concerts and digital productions. With its versatile and flexible spaces, cutting-edge technology, accessibility, and exceptional amenities, Experience Event Center sets the stage for extraordinary experiences.
If you search "venue for event near me" or "event venues in Utah County", you'll probably see Experience Event Center.
Whether you're planning a quinceañera, birthday party, or any other special occasion, or looking for excellent wedding venues, party venues, or meeting venue, Experience Event Center provides the perfect backdrop for your event. Our dedicated team is ready to assist you in customizing every aspect, ensuring your event is seamless and unforgettable. Don't settle for an average venue when you can create a truly remarkable experience at Experience Event Center.
So, let us help you transform your vision into reality and make your next event an unforgettable success. Contact Experience Event Center today to request pricing, take a tour, and embark on a journey of creating cherished memories that will last a lifetime.
You've Got Questions, We've got Answers.
Have questions that weren't answered here?
For more information about booking our space for your event(s), please contact us to provide us with basic details, check availability, or schedule a site visit. You can also reach us by email or phone, or click the chat button on the bottom right hand corner of this page.
We'd Love to talk with You
For more information about booking our space for your event or to schedule a site visit, contact us today.